Change the World List for 2014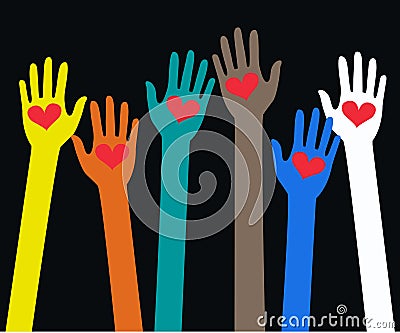 In 2013 for the first post of the new year, I made a list. Not of resolutions, but of actions, actions you could take to "change the world." They were personal things like opening a savings account with

Able Banking

, because they give $25 to charity when you do as well as a percentage of the interest you earn. It's something like what I post on the main page of

my website

in the Today's Ways to Help section and my list of

Cost-Free Ways to Help Others

.
For 2014, I want to continue the tradition, but with a twist. I'm still going to list things you can do to help charities, but this time I want to focus on ways to raise larger amounts of money. People have asked me for ideas on how to do this and I want to give you some tips for 2014. These ideas aren't as easy as opening a savings account, but they are more rewarding. For these ideas, you need the help of others. As someone who has led a team of people devoted to a cause, I must say it is an amazing feeling when it all comes together and you raise hundreds or even thousands of dollars to help a needy cause. So, take a look and get inspired to raise money for your cause in 2014.
1.
Charity Trivia Night. Have friends who spend their nights playing trivia games on Facebook or at your local restaurant/bar? Invite them and anyone else who wants to show their intelligence to a Charity Trivia Night. The easy way to do it is find a place that already has trivia contests and ask them if you can use theirs. Then charge each person or team to participate and watch the money flow in. You do need to have a prize for the winner which you can have donated by a local business. If you can't find a place that will do this for you, then book a church or community center and be sure to provide some munchies!
2.
Parachute or Bungee Jump. Have jumpers get sponsors who will pay to see their sponsees do the jump. This is a high octane way to make some cash.
3.
Recycle electronic items, like mobile phones. Collect phones or ink cartridges by putting boxes in your businesses, church, or other organization buildings. Then turn them in to

Phones4Charity

or

Recycling for Charities

or another recycler. Some will give you funds you can give to a charity, while others give money to charities for you.
4.
Piggyback on a party. Have friends who sell makeup, jewelry, home decorating items, candles or something else? Ask them to donate 10% or more of their proceeds from a home party to your charity and then invite people over for a party. People will buy from your friend and then you'll get money for your charity.
5.
Jewelrymaking. This is a personal favorite. My Relay for Life team did this two years in a row. Get a group of people together, a bunch of beads and head pins, and you're off. Teach newbies how to make earrings, which are quite easy to make. Let the intermediate jewelrymakers do necklaces and bracelets. Then put your masterpieces in individual bags with suggested prices on them. Take the jewelry around with you everywhere and when you're waiting in the doctor's office, see if the secretaries and nurses would like to support your charity by buying some bling!
6.
Bad tie day. Have you heard of ugly Christmas sweater competitions? Same idea, just using ties. Have everyone who wants to compete pay to wear his or her ugly tie. Then have everyone vote on the worst one and give a prize to the winner while you count the bucks you've collected.
7.
Run, bike, walk, or do another sport for charity. I like tennis and running so I've done charity 5Ks and tennis tournaments, but find your own sport and you'll be able to help a charity while you do it. Besides paying the entry fee, you can also find sponsors to pay for each mile you run or game of tennis you play. I think the best way to do this is find a local sporting event to start you off, but I know some people who've gone to big name events as well. While you're preparing for your charity sporting event, you can also log your exercise at

Plus 3 Network

and get money for the charity of your choice. That's doubling your donation!
8.
Jokeathon. This one will keep you laughing and it can be done as an event like the Charity Trivia Night above or to keep it simple, just have people contribute jokes and charge them a couple dollars a joke to be in the contest for the best joke, worst joke, or whatever other categories you want to have. You need to have a judging board or you can email jokes to everyone who contributes and have them vote.
9.
Video or other Game Night for Charity. Get your Wiis, Xboxes or other games (like Scrabble or Monopoly) together and then see who wins in the final playoff pitting those that have won in the early rounds against each other. You need to collect donated prizes for whatever games or categories you decide to have. Charge people to participate and see who plays to win.
10.
Photo competition. There are lots of budding photographers out there and here's a way to give them a chance to shine. For an entrance fee, let each submit their best photo and then choose the top three for a donated prize. If you get really great photos, you could do something with the winners, like make a poster of them to sell as well. But be careful not to print too many because you could lose money if you can't sell them. Try to get the printing donated instead.
That's it! My 10 tips for 2014. I hope you will take these and run with them. God Bless and Happy New Year!